Serious Comfort and Savings to Help You Unwind
Pennsylvania Mountain homes come in all sorts of shapes and sizes which means traditional HVAC systems aren't always the answer. No matter the size and shape of your home or cabin, a ductless system from LG will be a great fit and offers benefits that other systems can't.
Air Conditioning that Fits Anywhere
Some traditional air conditioning systems take up too much space with bukly ductwork, but ductless can fit virtually anywhere.
Whether you have a...

Small House

Large House
Multiple Ways to Save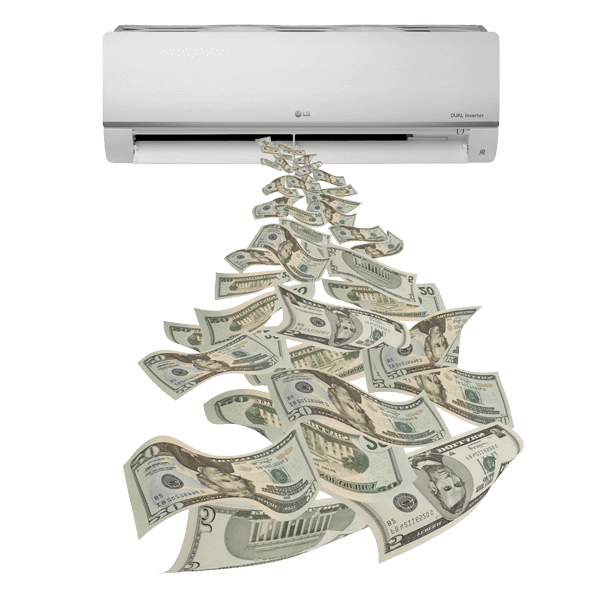 From the easy, hassle-free installation to eliminating your need for fossil fuels, there are multiple ways that ductless can help you save on
home energy costs. Ductless also gives back, in energy efficient savings!
Shore Homes with Ductles Heating and Cooling Enjoy Plenty of Advantages:
No Ductwork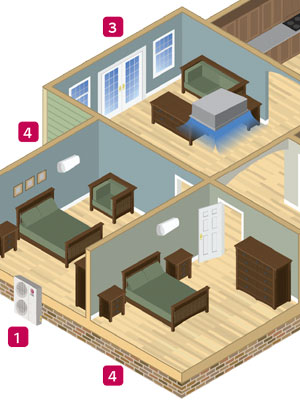 Zoning Options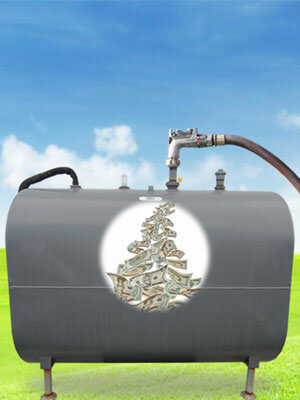 Heats Great, Less Filling
Who wants to think about ductwork taking up precious space in their home? Not can does ductwork muck up the aesthetics of your beautiful home they can also be a hassle to maintain.
Sometimes you have a full house and other times you're only using a room or two. Ductless zoning allows you to cool and heat only the rooms you need without wasting unnecessary energy.
Did you know ductless heats too? Whether it's for a chilly summer night or to protect your home during the off season, electric heat from a flexible LG ductless system doesn't require costly oil or gas.
Fix That Problem Room Once and for All
Let Shawn Kresge Electric, Heating & AC add much needed comfort to your shore home. A ductless comfort solution with a Wi-Fi thermostat can also be controlled from your smart phone for added convenience.
Download the product guide below to learn more about LG ductless. Or, schedule a free consultation so we can discuss and assess your situation.